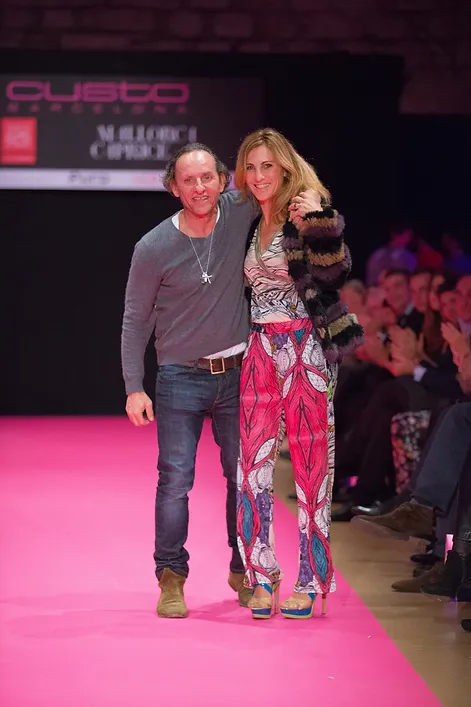 This year marks 10 years since the prestigious designer Custo Dalmau came to Mallorca with his Spring-Summer 2014 collection 'Chic Contemporany Colour', after a few weeks touring around Europe and after a premiere presentation in New York.
Elena Ordinas, director of Mallorca Caprice, was the driving force behind this initiative, with which she set out to promote Mallorca as an urban destination beyond the summer with the collaboration of the Palma de Mallorca 365 Tourism Foundation. Mallorca Caprice organised an elegant and sophisticated fashion show in the Aljub de Es Baluard in which around twenty models wore the cheerful and transgressive tribal-inspired designs of the Custo Barcelona firm on the catwalk with the attentive gaze of more than 300 guests.
Among those present were prominent personalities from Mallorcan society such as the Nadal sisters, Susy Gómez, businessmen Escarrer and Grupo Piñero and Horrach, representatives of luxury and fashion firms such as Lottusse, Mulberrys, Relojería Alemana, Angel Sheleser, Escada, Gerhart Braun, among others.
The event, an undeniable success, was extended beyond the fashion show with a dinner at Ses Drassanes and Tast and a chic party at Puro hotel.










This was reported in the media