Artdemossa 2023 will fill the streets of Valldemossa with art and entertainment on Thursday 31 August. The municipality's traditional Nit de l'Art (Night of Art) programmes numerous activities throughout the afternoon and evening, including art, shows and crafts.
Artdemossa 2023 Programme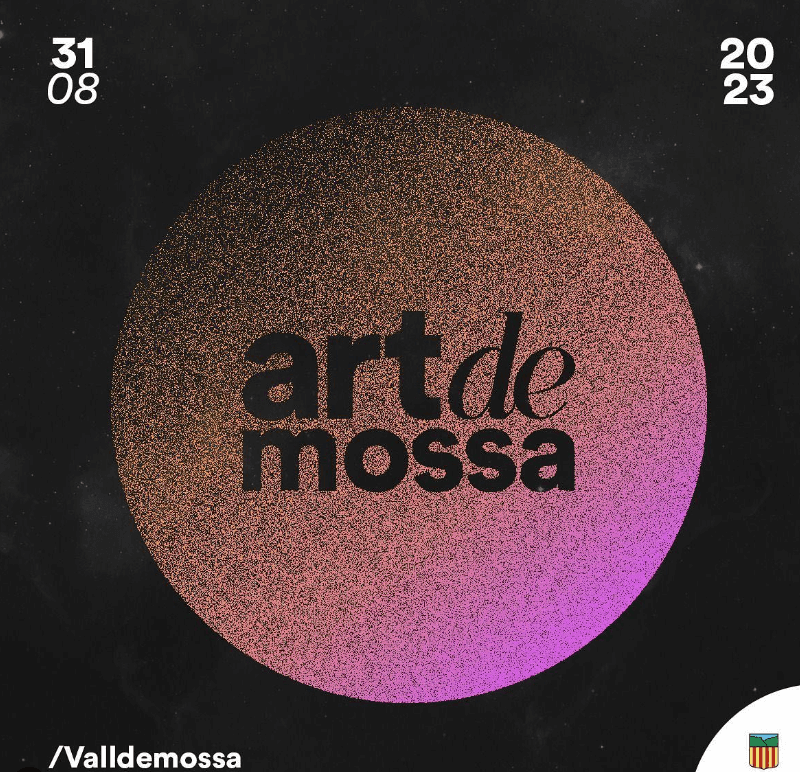 Bartomeu Estaràs Square. 18:30: Parade, with the dimonis de Sineu and Monkey Doo.
Plaça Pública. 19:00: Anamar. 20:00: Sheela Gathright. 22:00: Weeds.
Plaça del Ajuntament. 19:00: Raquel Bueno and Taller nins. 19:45: Els Enharmonics. 22:00: Jonesy.
Es Clot des Celler. 20:30: Clanzibar.
Brollador de Cartoixa. 20:30: Monkey Doo. 21:30: Clanzibar. 22:30: Marino e Marini.
Coll Bardolet Foundation + S'Abeurador. 19:00: Joe Orson. 20:00: Yemanjá. 21:00: Raquel Bueno + Cris Belenguer. 21:30: Groovert.
Plaça Rubén Darío. 20:00: Mary Lambourne & Ibrahim Ibnou Goush. 21:00: Clanzibar.Plaça de Cartoixa. 23:30: Guille Wheel & The Waves. 0:30: Jacques VB.
Artists present
Among the artists that visitors and residents of Valldemossa will find at the event are the following:
Catalina Sureda.
Natasha Poletaeva.
Natalia Marti.
Gloria Franquet.
Carme Berga.
Sardik Studio.
Vero Gil.
Rosie Nguyen.
Yasmine Hernandez.
Laura Gracia.
Claudia Antonio.
Elena Covas.
Lu De Lucas.
Patrick Guino.
David Goode.
Orlando Paladini.
Miquel Riutort.
Antonio Herreros Bermudez.
Belen Pez.
Sofia A.Baerbesin.
Alex Collages.
Catalina Llompart Castell.
Roberta Santaella.
Rosa del Barco.
Teresa Roig.
Vincenzo Abitabile.
Miriam Cifre Xamena.
Esther Zafrilla.
Gina Cubelles.
Jutta Kris.
Ana Elez.
Bay Baye.
Enric Calafell.
Sonia Santandreu.
Javier Mañez Rodrigo.
Alexander Sorokin.
Svetlana Sherbina.
Lluis Bord.
Claudio Torcigliani.
Marta Font 8: Xisco Bonnin.
Renee Miccolaud.
Jaime Gost.
Lola Huete.
Constanza Company.
Carmen Zuasti.
Tamara Lloyd-Cox.
Conce Bauca de Mirabó.
Gabriel Arrom.
Nils Burwitz.
Nieves Guri.
Carla Galmes.
Marina Sabadello.
Marina Simo.
Ossel Jan Calafell.
Peti Collage -Julia.
Biel "Parreta".
Pablo Caamaño.
Juana Maria Bañado.
Teresa Monserrat.
Xisco Amer.
Although art will take centre stage during Artdemossa 2023, there will also be space in the streets for crafts. Numerous ports of craftsmen will receive the attentive gaze of passers-by, among which have been confirmed:
M De Mallorca.
Martina Candela.
Antonia Company.
Marcel Escribano.
Lar-Lucrecia Achaval.
Nanomo Ceramica.
Mateu Riera Bauza.
Javier Mañez Mandragora Hidromiel.
Balearicus Nura Mayurga – Ars Alchemy – Nudos Del Mar.
Nuria Monico-Santolina – Javier Del Plata.
Carla Mar.
Vr Barcelona.
Cianotipas.
Carol Vasquez.
Cristina Nomada.
Cata Corre Cata.
Raccontin.
Botanica Balearica.
Jaume Genovart.
Pocovineta.
Xtrahappykids.
Margalida Miqueloto.
Sebastia Vives Ribot.
Seasence.
Neus Bosch.
Rocio Fernandez Martin.
Verbena Ceramica.
Virginie Waffelaert.
Julia Espert.
Llorenc Vicens.
Roy Rossello Bae.
Huella Anakahuita.
Artdemossa is one of the most eagerly awaited events of the summer, which is why a large number of visitors to the municipality are expected.Visitors will be able to enjoy art in a unique setting: the views of Valldemossa and the Serra de Tramuntana mountain range.