The lifestyle guide Mallorca Caprice Mediterranean Happiness Guide reaches its tenth edition in 2022. Since July, the annual publication that compiles the best of the island returns to its appointment with readers to celebrate its tenth anniversary. It does so, as usual, in its traditional format and in three languages (Spanish, German and English). With more than 200 full-colour pages full of exclusive recommendations so that visitors and residents alike can make the most of Mallorca.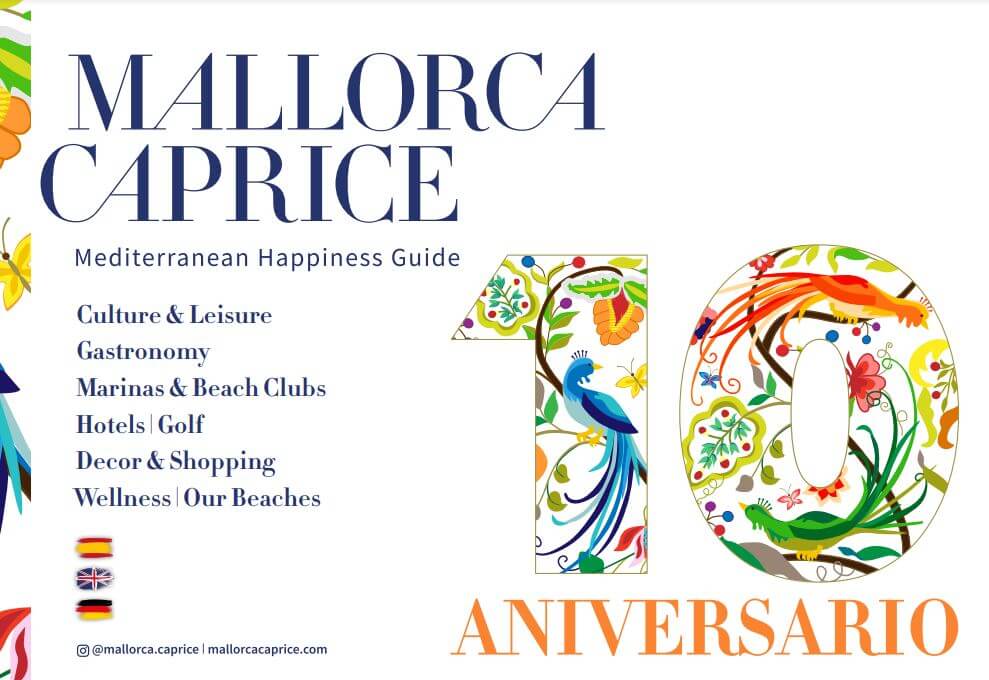 In the 2022-2023 edition, the guide looks back over the most relevant news that has happened in Mallorca over the last ten years. From the emergence of the eco-tax to the wedding of Rafa Nadal and Mery Perelló, as well as the largest demonstration in Palma or the visit of famous personalities to the island. As always, the pages include updated proposals for leisure, hotels, restaurants, beach clubs and marinas, culture, golf, shopping and wellness.
It also includes information on ten of the best beaches in Mallorca, adding incredible spots to the selection of "Our beaches", by Mallorca Caprice.
You can find the guide in physical format at newsstands in Mallorca and Ibiza, on Mallorca's golf courses, in luxury hotels, boutiques, beach clubs, restaurants, fashion shops, Cappuccino establishments, airport VIP lounges and other exclusive spaces. Ten years dreaming Mallorca and… on for another ten!