Marilles Foundation conference in Rialto Living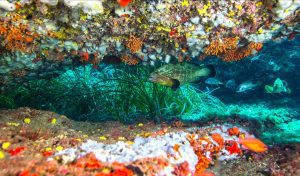 Next Thursday 14 November at 18.30 hours, "Rialto Talks" will receive Marilles Foundation so that they can tell us about their mission.
The Marilles Foundation is a non-profit foundation that works to turn the Balearic Islands into a world benchmark for marine conservation. It finances projects, designs solutions and attracts funding for the conservation of the seabed. To date it has the participation of three prestigious international foundations and has financed more than 500,000 euros in marine conservation projects in the Balearic Islands. Since 2015, Marilles has been studying the Balearic marine context and working with actors in all the islands to identify projects and design strategies that allow us to conserve the sea and the Balearic coast. On 14 November, the director of the Marilles Foundation, Aniol Esteban, will tell us what his plan is to achieve this.